Are you called to be a healer?
Master The Emotion Code™ in just months with our self-paced online Certification Program
LEARN
Go beyond the surface and gain a higher understanding of energy healing. Get experience working with practice clients, and gain the confidence and credibility of a pro.
HEAL
Experience the power of The Emotion Code™ with your own personal healing breakthroughs as you use the technique on yourself and others during this self-paced online course.
EARN
Discover freedom in your work life by earning extra income working with clients from wherever you are once you can add CECP (Certified Emotion Code Practitioner) to your signature.
The Emotion Code™ Certification Program
You'll get access to videos and quizzes, guidance from the experts, and work hands-on with 30 practice clients. Graduate from the program with the confidence and experience of a professional healer.
Oh, and the extra benefit? You'll be able to earn money by charging your future clients for your services!
+ PLUS +
Your FREE Training Series
Awaken Your Highest Self Training Series
Discover secrets to energetic harmony and conscious awareness during this 10 part transformational video series.
Learn to ask the right questions to get lasting results and reveal your path to success, higher vibrational relationships and enlightenment.
Unblock your heart, let go of negative emotions from your past and live fully and peacefully in the present.
Develop your intuitive gifts and manifest your ultimate abundance.
Dr. Bradley Nelson reveals his most valuable secrets to energetic harmony and conscious awareness during this 10 part online training video series including downloadable transcripts.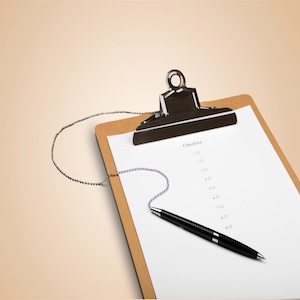 What does it take?
Good news! There are NO prerequisites to fulfill in order to join this program.  You just have to be ready to make positive change.
Your self-paced program requirements:
Submit a Student Bio
View The Emotion Code Seminar Training Videos & complete the E-learning course with interactive quizzes & readings
Practice performing sessions and complete a Student Portfolio to document your work
Sign and submit your certification agreement
Create profound change
With every person you heal, you create a ripple effect of unlimited possibilities
Wouldn't you love to help others see life through a new, more positive lens? There is a desperate need for healing in this world – we all need it, don't we? Just think… What if you were able to help ease your friends and family out of painful emotional and physical issues in just minutes?
With The Emotion Code, you can focus in on the real underlying issues that have kept you from achieving what you want. I hope you will join us in this movement to provide healing to everyone, everywhere.
Become a part of the healing revolution that changes the way we think about health and wellness.
This is your chance to unlock your healing superpowers and bring healing to the world.
Ready to take the healer's path?
YOU'RE AN IDEAL CANDIDATE IF…
You are ready to break past the negative blocks that have kept you from achieving your ultimate life.
You are drawn to help others and are looking for a simple and effective healing solution.
You want to create more income through fulfilling, heart-centered work you can do from anywhere!
Our graduates love their new healing careers
"The support in the certification program is excellent, the layout is simple, easy to use and very in-depth. I'm not sure I could recount all the ways my life has changed."
"Being a Certified Practitioner has allowed people from all over the world to connect with me and begin their healing journey. I now have an energy healing practice that is growing month on month to a level where (after only 6 months) it is already bringing in a significant financial contribution to our household."
"All my life I wanted to be able to help people heal. After doing many energy based modalities, I think I have found my calling. I know that I am finally helping people heal from the inside out."